What is a kinesiologist?
Kinesiologists are human-movement specialists who provide services to the public through the application of sciences such as anatomy, physiology, biomechanics and psychomotor behaviour. Working in fitness, rehabilitation, and ergonomic environments, their goals include improving physical performance, preventing and treating illness and injury, and providing injury management.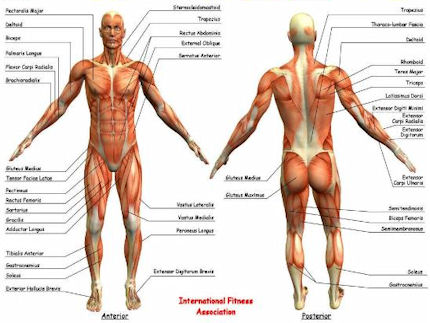 What is kinesiology?
Kinesiology is a therapy where a practitioner will assess a patient's health by testing their muscles. The idea is that any imbalance of physique, chemistry, nutrition or emotion can be detected by the variation of stress resistance in various muscle groups. The practitioner can then treat what they find by employing methods of acupressure on certain points of the anatomy and this readjusts the nervous system.
Conventionally the word kinesiology means the study of motion, in particular, the study of how muscles act and coordinate to move the body. However, in the natural health field, the term kinesiology is seen and used in a different way. Here, muscles become monitors of stress and imbalance within the body where 'muscle testing', the key technique in kinesiology, is used as an effective and versatile tool for detecting and correcting various imbalances in the body which may relate to stress, nutrition, learning problems, injuries and so on.
Holistic Kinesiology aims to improve your health and well-being by stimulating your body's own healing potential. It works on the principle that the body, mind and spirit are connected and through the balance of these full health can be achieved. Kinesiology sessions may include counselling, acupressure, colour therapy, sound therapy, reflexology, emotional release techniques, chakra and meridian balancing, flower essences, homeopathy and nutritional changes.
We have made some changes to kinesiology appointments.
Initial appointments are 1 hour ~ $80
Follow up 1 hour ~ $75
Follow up 45 minutes ~ $55
* Taxes are not included in these prices 
Note from Anna Topf August 2019~ 
Rise is changing but Anna Topf's Kinesiology practice is not. I will still be holding my same space and hours at the Rise Wellness Centre. The only difference is how you can book in. There are a few options:
1) call me or text me at 250 551-1370 and we can find you a time
I look forward to continuing to serve the Nelson and area community to be the healthiest they can be.
In health,
Anna Topf